Gift packs
If you are looking for gifts for business partners, family or special events, we have prepared gift packs with wooden boxes for a single bottle. Our offer includes personalized multi-bottle packs, as well as our own glasses, coolers and stopper corks.
Personalized editions
We take great pride in personalized editions intended for our business partners.
Istrian Malvasia 2006.
Archive wine resting in bottle for already 8 years. Long maceration and oak aging are to thank for its golden colour and opulent and enticing aroma interlacing acacia honey and vanilla notes. Warm and round. Bottle size: 0,75 l
Available in winery.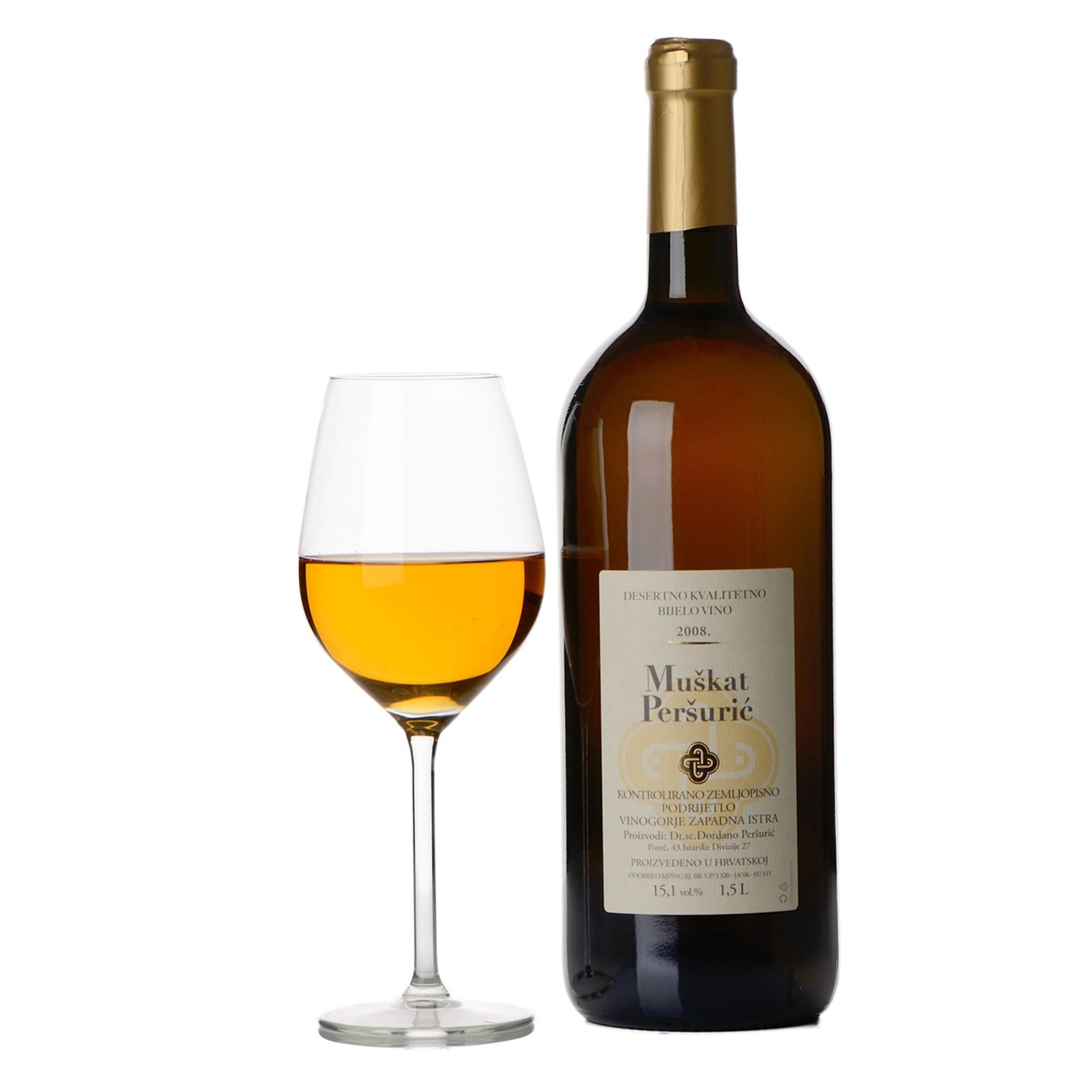 Muscat Peršurić
Dessert wine produced by quick-drying White Muscat and/or Yellow Muscat berries in limited editions. Pleasant aroma interlacing notes of dried fruit, honey, bitter almond and muscat. Viscous and intense on the palate, the colour is ancient gold. Bottle size: 0,50 l, 1,50 l
Available in winery.
PJENUŠCI PERŠURIĆ
Because our sparkling wines are so cool